England v. Spain, World Cup Final - watch on the big screens!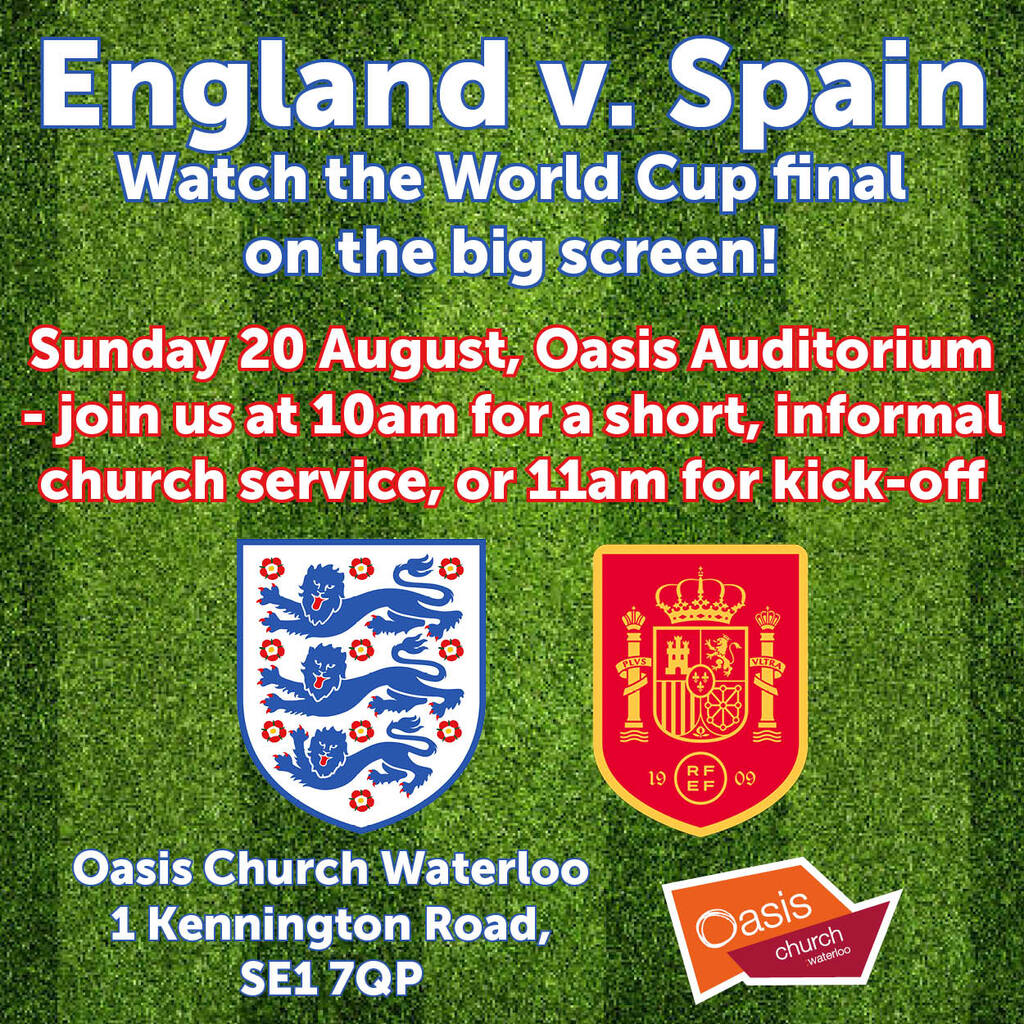 Sunday, 20 August 2023

11:00am - 1:00pm

Oasis Auditorium
About
Important announcement - this Sunday we're moving the service to 10am so we can show England in the World Cup final on the big screens in the auditorium at 11am!
Please join us, and spread the word far and wide.
Location
Oasis Auditorium 1 Kennington Road, London SE1 7QP
Info This event has now passed.